Collaboration with IBM Research Europe
Atinary Technologies and IBM Research Europe are conducting an ambitious high-impact project that is integrating machine learning, robotics and cloud computing to revolutionize chemistry, optimization, and materials discovery. This collaboration is designed to showcase the ability of the two cloud platforms, Atinary Self-Driving Labs® platform (SDLabs) and IBM RoboRXN. The integration of these two platforms […]
Atinary Technologies and IBM Research Europe are conducting an ambitious high-impact project that is integrating machine learning, robotics and cloud computing to revolutionize chemistry, optimization, and materials discovery.
This collaboration is designed to showcase the ability of the two cloud platforms, Atinary Self-Driving Labs® platform (SDLabs) and IBM RoboRXN. The integration of these two platforms will illustrate the power of integrating machine learning and automation technologies to run a data-driven approach for chemical reaction optimization in laboratories. The goal of this project is to accelerate and revolutionize chemical reaction optimization. The teams will publish the results of this project in the coming months. In chemistry, reaction optimization is a complex task that can be quite tedious, time consuming, and expensive using the traditional methods of trial and error. This involves the exploration of a high-dimensional space, given by the number of parameters, including reagents, solvents, catalysts, and processing conditions such as temperature.
Optimization processes are not only slow and expensive, but current state-of-the-art methods often neglect relevant inter-correlations. These are the issues that the IBM and Atinary teams are tackling head on. The RoboRXN platform for Chemistry is an online platform leveraging state-of-the-art Natural Language Processing (NLP) architectures to automate synthetic chemistry. The IBM Research team will design and synthesize chemical reactions in its automated platform. In turn, Atinary's Self-Driving Labs® platform and proprietary algorithms will analyze the data in every iteration and will generate the predictions and optimization instructions. These instructions will guide the experiments and synthesis performed by RoboRXN.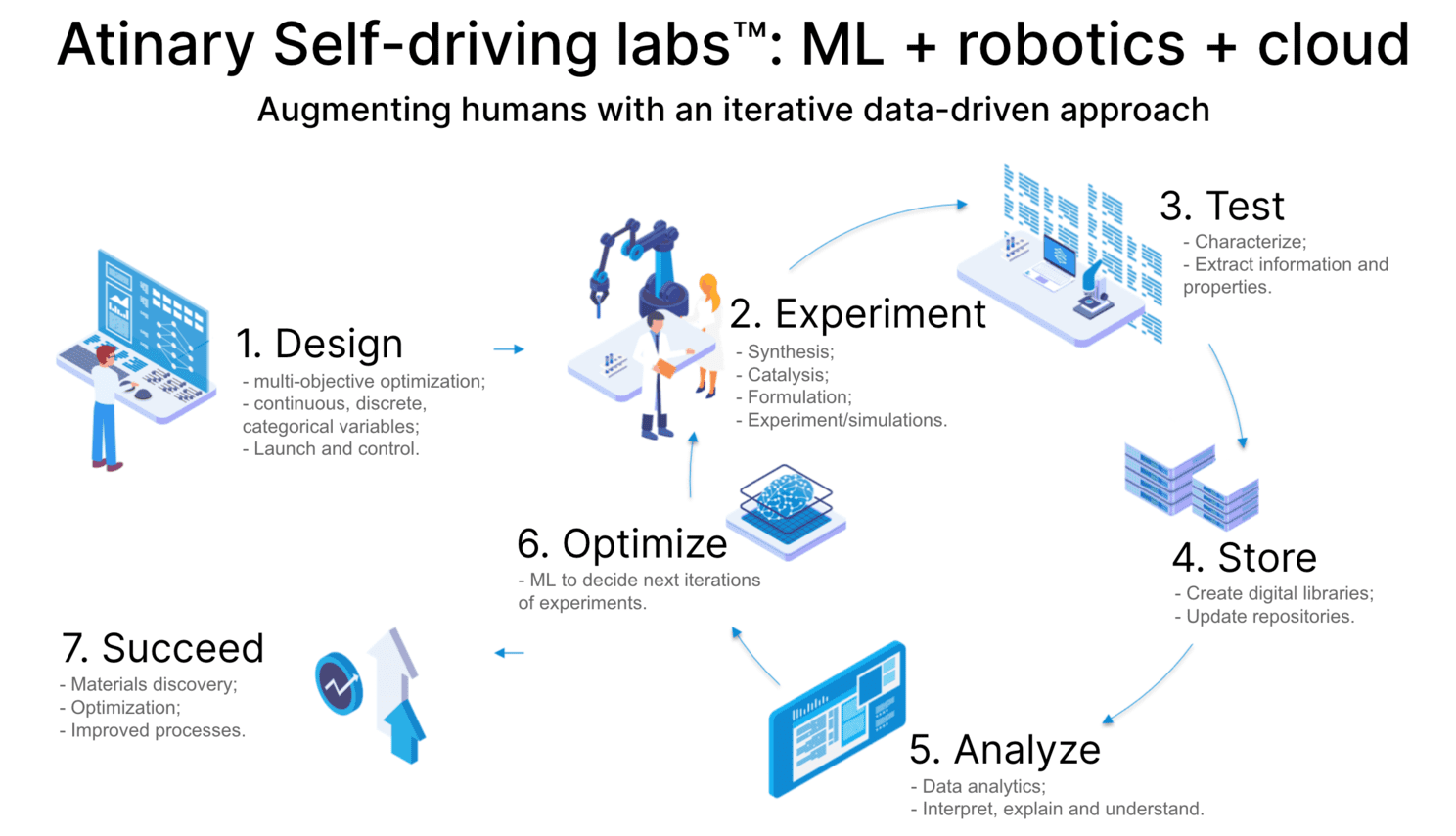 Dr. Hermann Tribukait, Co-Founder and CEO of Atinary Technologies stated that "In this exciting collaboration, our teams will be exploring the benefits of combining Atinary's technology solutions with IBM RoboRXN to demonstrate how machine learning and automation can revolutionize chemical reactions for a wide range of applications in life sciences and materials science. This new data-driven approach augments researchers, transforms R&D and accelerates innovation."
Dr. Teodoro Laino, Distinguished Research Scientist of IBM Research stated that "We are witnessing a significant shift in chemistry and the chemical industry. The widespread use of AI and cloud technology will alter the way chemistry is conducted on a global scale and put chemists on the fast track to discovering new materials. Atinary™ SDLabs and RoboRXN are two pioneering technologies with the goal of embodying chemistry in the cloud and conducting real-world impactful research anywhere there is an internet connection. The synergy of the two complementary capabilities will demonstrate what two innovative groups can do with new technological paradigms."
"Atinary solves multi-objective and multivariate optimization problems more than 100x faster than competing technologies. Atinary's proprietary machine learning algorithms analyze the effect of all parameters simultaneously. Our algorithms explore the chemical space and solve optimization challenges faster than ever before, in a variety of applications across industry sectors," explained Dr. Loïc Roch, Co-Founder & CTO of Atinary Technologies.
About IBM Research
For more than seven decades, IBM Research has defined the future of information technology with more than 3,000 researchers in 16 locations across five continents. Scientists from IBM Research have produced six Nobel Laureates, 10 U.S. National Medals of Technology, five U.S. National Medals of Science, six Turing Awards, 19 inductees in the National Academy of Sciences and 20 inductees into the U.S. National Inventors Hall of Fame. For more information, please visit www.research.ibm.com/
About Atinary Technologies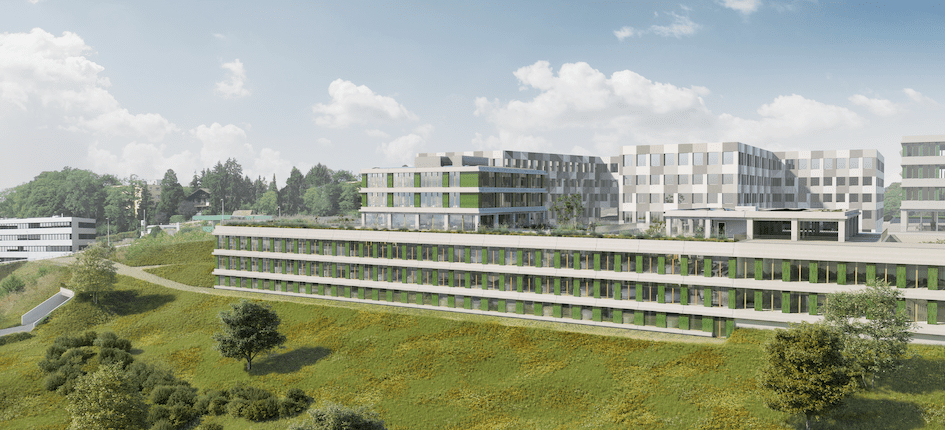 Atinary Technologies is a deeptech start-up based in Silicon Valley and at Biopole in Lausanne, Switzerland. Atinary develops next-generation climate tech by integrating machine learning, robotics, and cloud computing. Its unique Self-Driving Labs® platform and state-of-the-art algorithms close the loop in experimentation and outperform competing ML algorithms by more than 100x. Atinary SDLabs platform revolutionizes optimization and materials discovery and enables the lab of the future today.