Promoting global multi-disciplinary collaborations and partnerships that put cutting-edge scientific knowledge into action.
Self-Driving Labs® platform
SaaS ML platform to optimize your experimental planning and analyze results
Closed-Loop Concept
Learn more about the closed-loop concept
Develop better, cheaper, and greener products, faster today.
Leverage your data and move from trial-and-error to data-driven R&D processes today.
We provide an end-to-end ML platform that digitizes R&D operations. Atinary enables traditional labs to transition from manual experiments to automation and to autonomous experimentation with the Self-Driving Labs® technology.
From human ingenuity, workflow orchestration, and data library creation to AI-driven hypotheses, predictions and decisions, our no-code ML platform leverages your ideas and discoveries from start to finish!
By integrating AI, machine learning, and automation into a single closed-loop, our platform enables and accelerates the digital transformation of Industry 4.0.

ML predictions and decisions
Expedite experiment planning with market-leading ML algorithms.
Database management
Centralize your data in one place, accessible from anywhere, at anytime.
Workflow orchestration
Control and monitor your experiments remotely.
Data analytics
Understand, interpret and exploit your data, real time with our advanced analytics module.
an end-to-end software suite for leading companies to accelerate
process optimization and materials discovery using AI and machine learning.
INTEGRATE YOUR LAB EQUIPMENT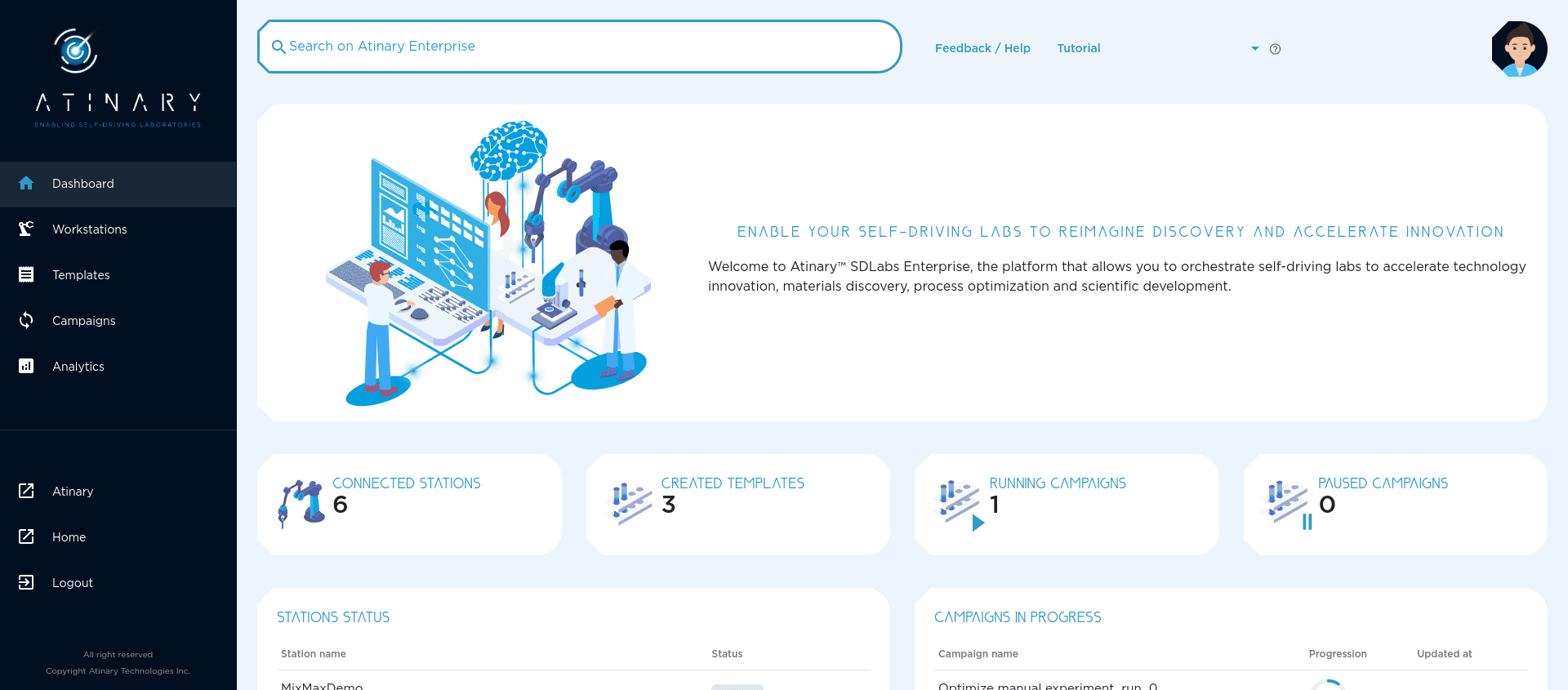 DEFINE & RUN YOUR EXPERIMENTS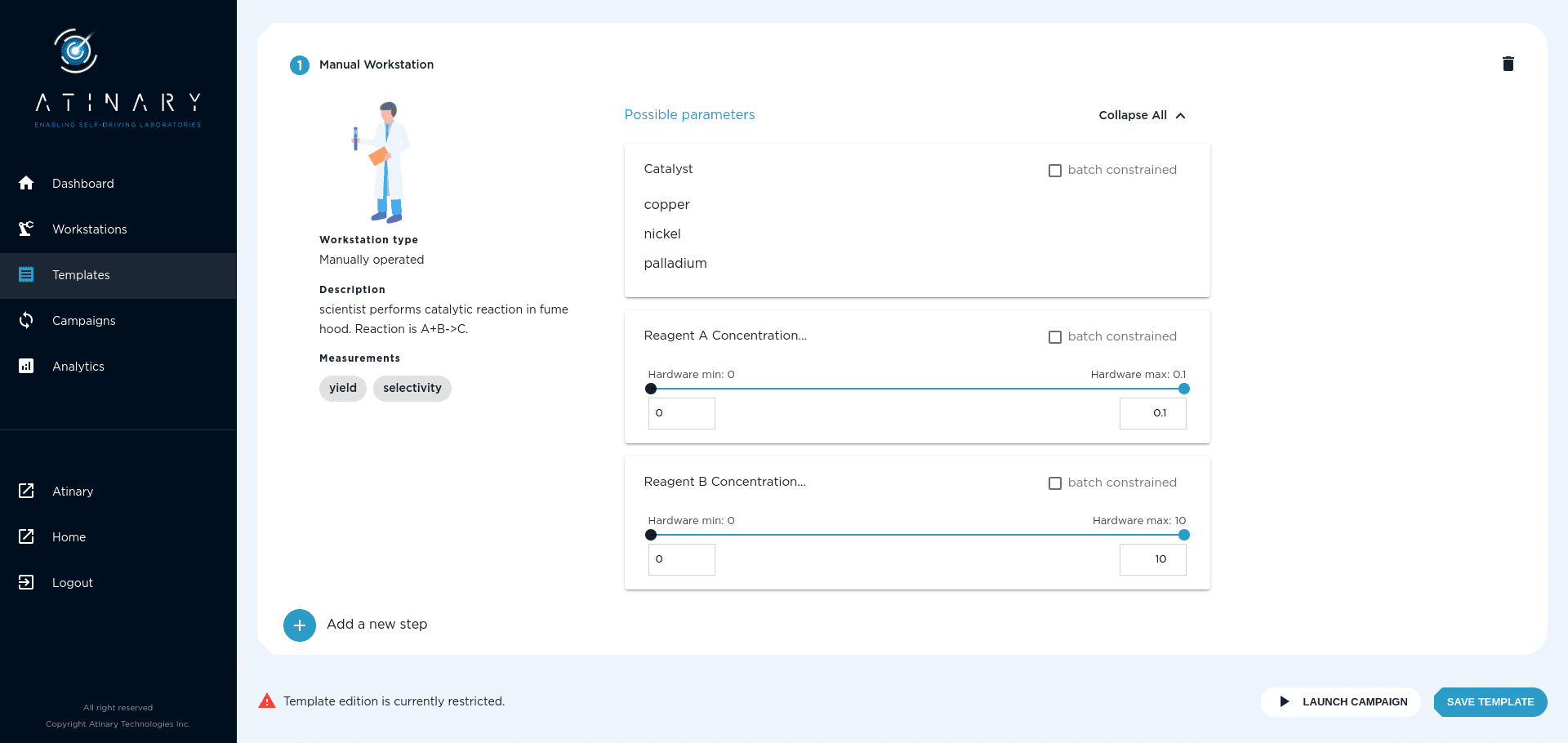 an end-to-end concept for labs to automate process
optimization and materials discovery using our platform.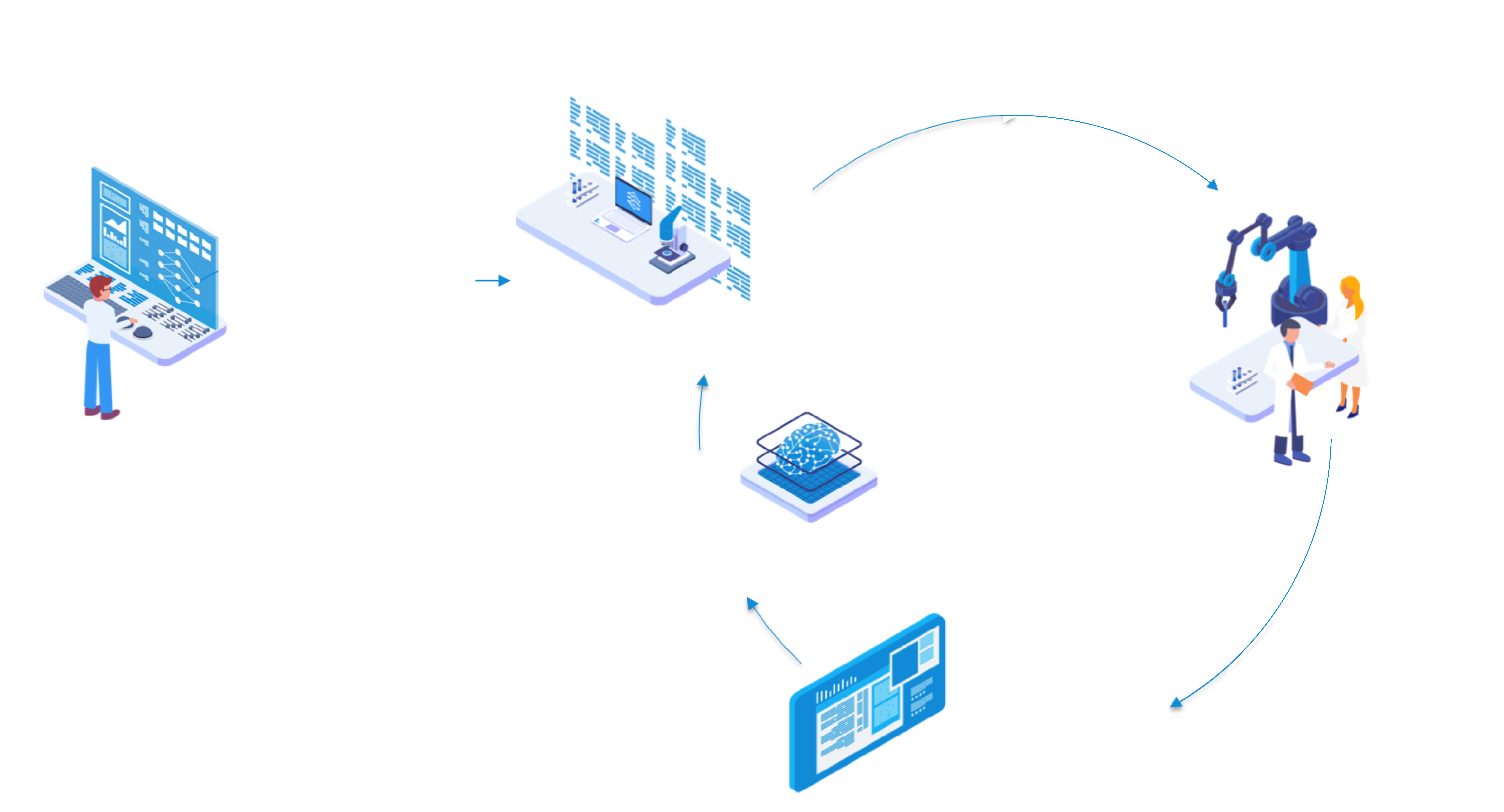 1. DEFINE EXPERIMENTS
- Multi-objective optimization
- Incl. categorical variables
- Add experimental constraints
2. DECISION
- ML decides next iterations of experiments
3. RUN EXPERIMENTS
- Synthesis - Catalysis - Formulation
- With or without robots
- Or in simulation
4. DATA ANALYTICS
- Data analytics
- Reports
- Understand, explain and exploit the data
5. AI/ML TRAINING
- Re-train ML model with new data, go back to step 2.
projects delivered
demonstrating acceleration and outperformance
We believe in a world where science and technology contribute to accelerating the transition to a sustainable planet and a circular economy.
What is Pareto optimization?
SDLabs offers multi-objective optimization (also known as Pareto optimization). Users can solve optimization with multiple objectives simultaneously. For example, you can maximize yield and selectivity of an experiment and minimize its cost, at the same time.
Academic and non-for-profit research centers can access our
API
, as well as our data exchange solution,
Nexus
, free of charge. They also have access to the
SDLabs Free Plan
and
documentation, tutorials
and more.
Companies and for-profit projects can buy a subscription to access
SDLabs Enterprise
, please
contact us
for more information.
How could I benefit from your solution?
Our solution can be applied in optimization challenges across many fields, including chemistry, pharma and biotech, materials science, cosmetics and fragrances, energy materials, food and food packaging, among others.
Do I need to know code / ML to use SDLabs?
No, SDLabs is a code-free platform with a friendly user interface. Users do not need to be familiar with coding and machine learning to use SDLabs. The platform has a recommender option to pick the best ML algorithms based on the experiment defined by the user.
Do I Need Prior Data To Start An Experiment ?
No, you can start an experiment from scratch, but you can also leverage your prior data by preloading it before launching an experiment.