enabling self-driving labs® technology
Optimize your Experiment Planning with ML, today.
Close the loop in experimentation and accelerate your R&D and process optimization. Deploy ML in your existing workflows with our no-code Platform, SDLabs.
Atinary Self-Driving Labs® platform (SDLabs) integrates ML, robotics, and cloud computing in your lab to close the loop in experimentation. With SDLabs, you can deploy ML in your existing workflow, with or without robots, or in simulation, to improve and accelerate your R&D operations today.
Deploy cutting-edge ML technology in your existing workflow, today, no prior data required.
Within our platform, choose from a set of 10+ algorithms to optimize your experiments.
Faster than competing algorithms: Falcon
Supports continuous, discrete and categorical parameters
Accelerates process optimization
GPyOpt, Gryffin, Dragonfly

Antoine Herzog, CEO at Parithera
The Atinary platform is incredibly user-friendly, making it a fantastic tool for organizing and structuring research. By eliminating the need to constantly consider what the next steps should be, it has saved us a significant amount of time. Additionally, the platform facilitates collaboration among team members, further streamlining the research process. Overall, Atinary has proven to be an invaluable asset to our work.
Dr. Toby Meyer, Solaronix CEO
We are very impressed with the Atinary team, technology and efficiency. Overall, this pilot project demonstrates that SDLabs accelerates solar perovskite R&D and process optimization. It reduces the time and costs to find optimal process parameters, and increases productivity, competitiveness and return on investment.

Mitsubishi Chemical Corporation
The platform not only optimizes control variables efficiently but also integrates workflows and closes the loop in experimentation.

Academic collaboration with Merck
ML technology that enables autonomous experimentation and reaction optimization to execute routine lab work with minimal human intervention 24/7.
and global collaborations
We collaborate closely with world-class companies across industries, as well as with leading universities and research labs around the world.
We are building a strong ecosystem in Switzerland, Europe, North America and Asia with the mission of deploying the Self-Driving Labs® technology to address some of the biggest challenges in climate tech, energy, health and sustainability.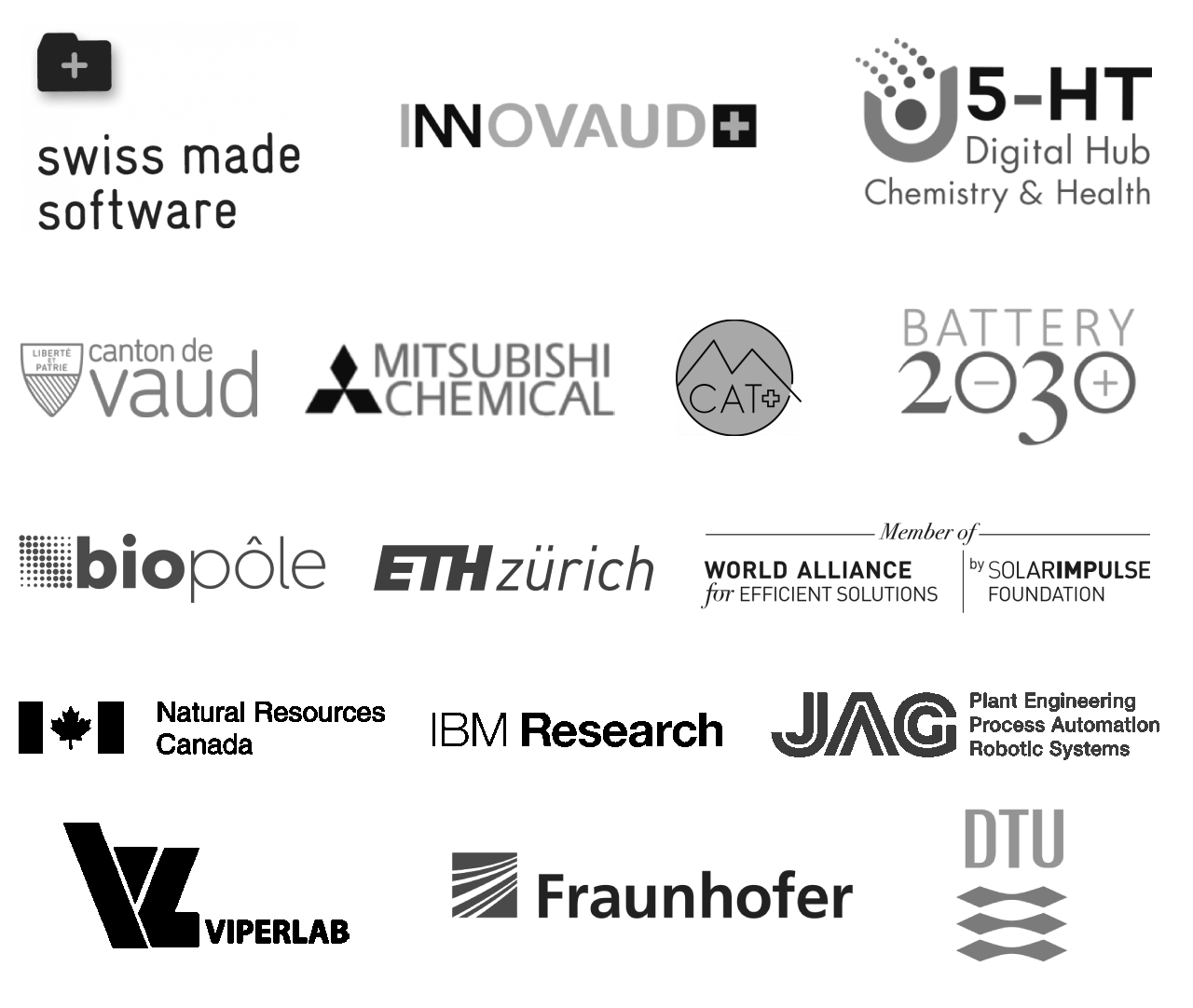 Atinary Technologies and JAG Group launched a strategic partnership to accelerate innovation in pharma, biotech and clean energy with AI and robotics. Led by the need and the opportunity to modernize chemical laboratories and accelerate the discovery of breakthrough materials and molecules that are urgently needed to address the big challenges in health and energy, Atinary […]
Atinary Technologies and IBM Research Europe are conducting an ambitious high-impact project that is integrating machine learning, robotics and cloud computing to revolutionize chemistry, optimization, and materials discovery. This collaboration is designed to showcase the ability of the two cloud platforms, Atinary Self-Driving Labs® platform (SDLabs) and IBM RoboRXN. The integration of these two platforms […]